Iron Man is the closest realistic superhero because if you are a genius billionaire you can surely make yourself a powerful armored suit. Iron Man is surely the favorite superhero of all time and the most popular too. While we can only fantasize about an Iron man suit becoming a reality. Scientists and backyard engineers have all tried to build the suit but they can never make a fully functional suit.
Some variations, however, have made up for their lack of efficacy with a ridiculously cool form factor. Rémy Vicarini, a scientist and a serious cat lover had made a functional Iron Man helmet for his cat.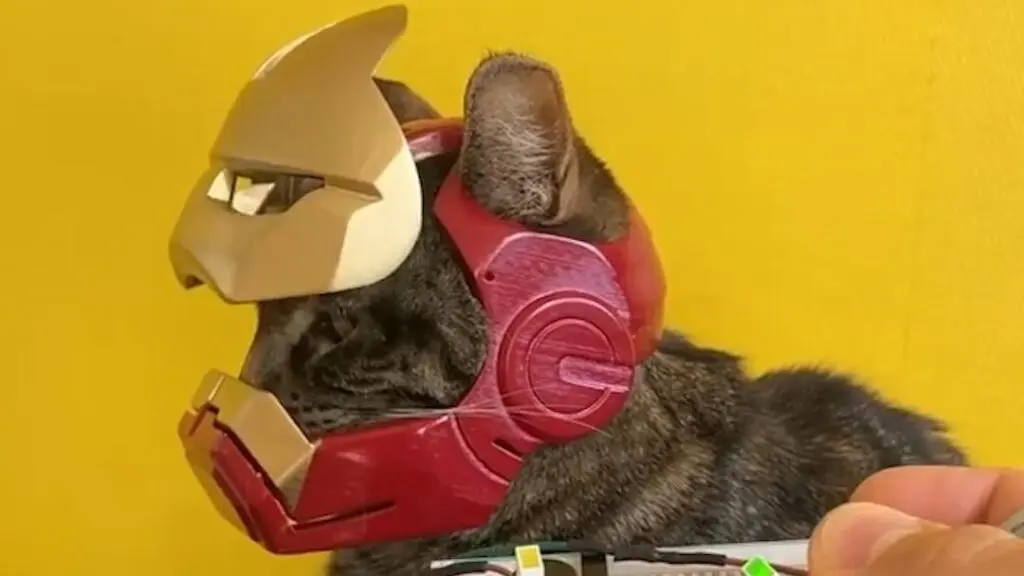 The helmet fits comfortably around a cat's head and both open and close on command. Vicarini, a scientist, has actually made numerous helmets like this one before for his cat, Cathode. (We love that pun name.) Including an astronaut cat helmet, a bicycle cat helmet, and a LEGO Knight helmet.
He used rendering software and a 3D printer to make the Iron cat helmet. He first made its two interlocking pieces. He then attached the two pieces and used a motor—for raising or lowering the helmet's top part.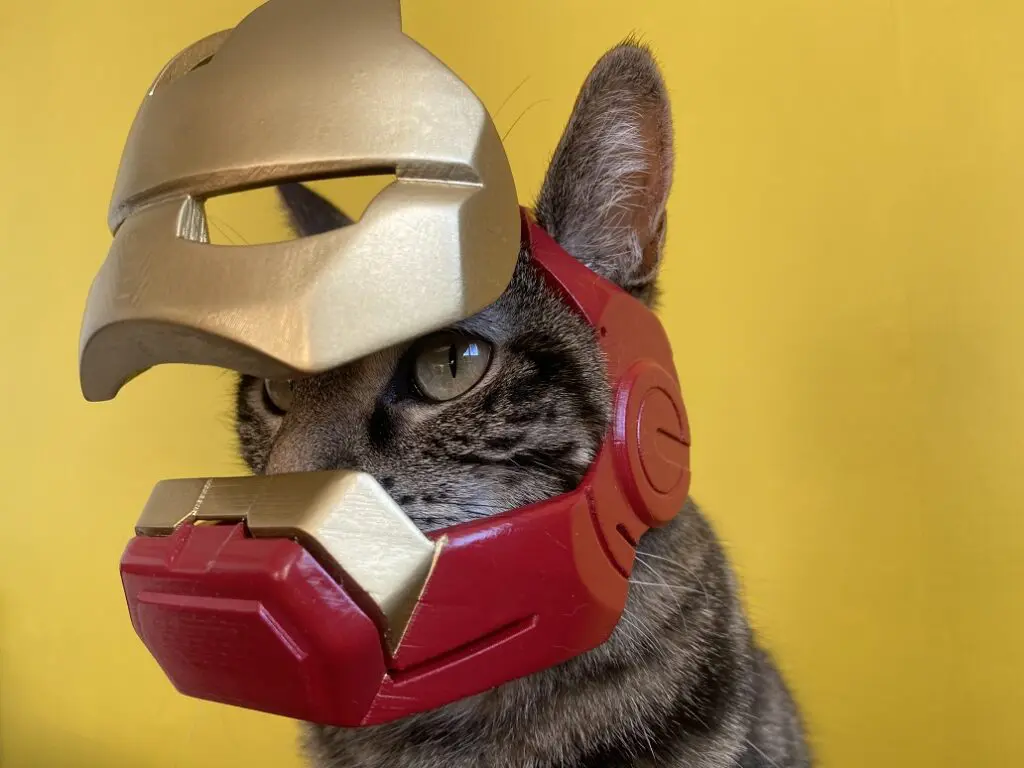 The button to operate the helmet's opening and closing of the helmet is located on an external controller. The helmet is comfortable as you can see the cat has no problem wearing it, so good job Vicarini.
Isn't it the funniest and coolest piece of tech you have ever seen? The helmet's maker, Rémy Vicarini, posted the above video to his YouTube channel.  Watch the video below: