Deep Blue is a female great white shark, she is said to be the Largest Great White Shark. She is estimated to be 6.1 m (20 ft) long and is said to be over fifty years old. The shark was first spotted by researcher Mauricio Padilla in Mexico. Deep Blue has been featured on the Discovery Channel's Shark Week.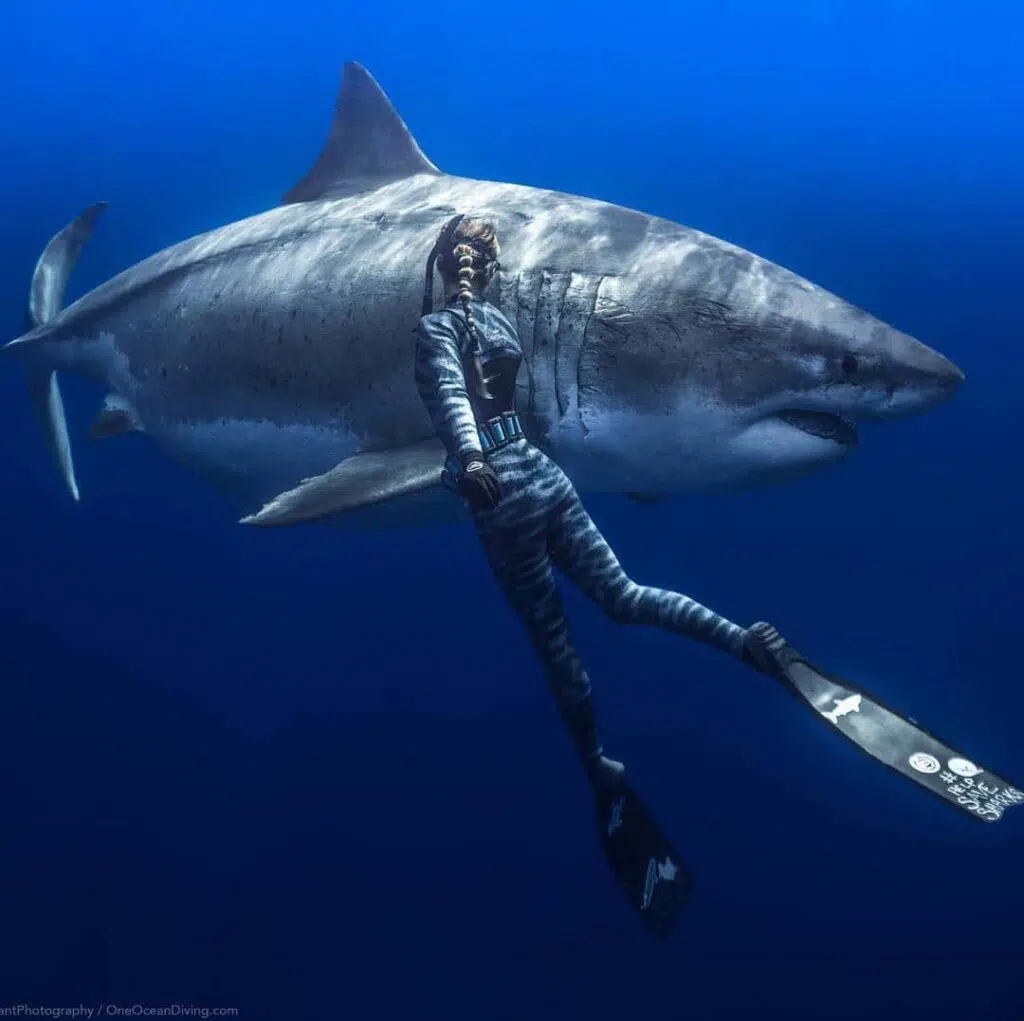 The enormous sharks weigh over 2 tonnes. Many people have disputed over her size, that she is likely to be eighteen to nineteen feet in length. But no one can deny the fact that she is probably the largest great white shark.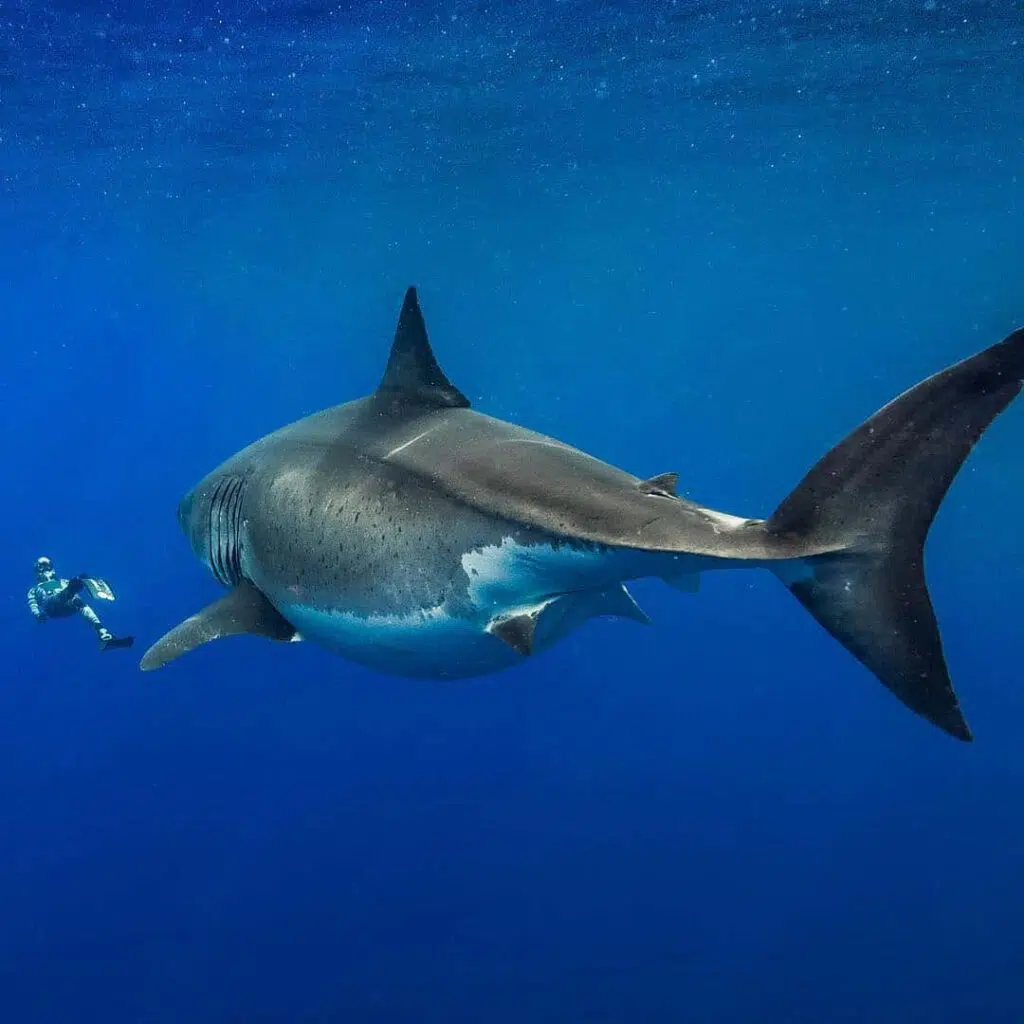 In addition to her size, another thing that baffles everyone is her body has a noticeable girth to it, leading some people to have believed that she was pregnant.
Deep Blue was first discovered in 2014, she was filmed as part of Shark Week off the coast of Guadalupe Island, Mexico.
Padilla posted a video of her on Facebook in 2015 and then she quickly went viral. Diver, conservationist, and marine biologist Ocean Ramsey swam alongside Deep Blue in the waters of Oahu, Hawaii.
Despite her enormous size, she has been filmed non-aggressively in Ramsey's presence and even tolerating the presence of other scuba divers in the area. Even allowing Ramsey, to hold on to one of her fins while swimming with her.
However, the above video is disputed by multiple sources that the shark encountered by Ramsey was not actually Deep Blue and was likely to be Haole Girl, another female shark, which is not as large as Deep Blue.
Deep Blue or Haole Girl Shark everyone who watched the video was relieved that the shark didn't eat anyone and we got a wonderful footage to watch.